By Megan Burke and Maureen Cavanaugh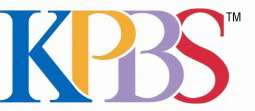 San Diego plays a surprisingly important role in international refugee resettlement. It seems that for its size, our region is the refugee resettlement capital of the world, offering a new home to an estimated 120,000 to 150,000 people who have been forced to flee their countries. And so, San Diego is about to mark the first annual World Refugee Day with a celebration of art and diversity.
Click here to listen to an interview with Ralph Achenbach and Fady Hadid. Achenbach is chairperson of the San Diego Refugee Forum. Fady Hadid is an Iraqi filmmaker seeking political asylum in the United States. His new documentary, "Where We Live" tells the story of a family of Iraqi refugees living in El Cajon. The documentary will make its San Diego debut this Sunday at the Museum of Photographic Arts.
Related Content:
Refugee Student Shares Journey from Civil War to San Diego Classroom
I was born in 1993 in Somalia. My family owned a farm, which helped us live a stable life. I will always remember running outside, smelling the fresh fruits and vegetables, such as oranges, bananas, and lettuce
A Long, Unlikely Road to Stanford
Idris Ahmed was Crawford IDEA's valedictorian this year and is going to Stanford in the fall. These accomplishments are impressive on their own, but their distance from where this Somali refugee began life could be considered staggering.
Mohammad Ali's Journey rom Beirut to Boxing
In 2002, Mohammad Ali moved here, to an apartment just off of El Cajon Boulevard, looking for change. In Lebanon, he lived in a rough neighborhood and was hanging out with "the wrong crowd, getting in fights, skipping school, fighting in school, drinking, smoking," he says. "Just, everything bad that a teenager shouldn't be doing."
A Rule Changes, a County Stumbles, Refugees Suffer
San Diego County has been denying refugee families' welfare applications, leaving some of the county's poorest and most vulnerable without access to the cash aid to which they're entitled.
Refugees in San Diego Seek Representation in Redistricting
San Diego is seen as the "refugee capital" of the United States by some. Refugees here seek representation in upcoming redistricting.