By Tom Fudge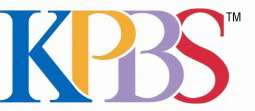 The Bayside Community Center sits on the edge of Tecolote Canyon amidst a landscape of rental housing, abandoned lots and strip malls. This is Linda Vista, a destination for many immigrants. It's also the kind of low-income neighborhood that can become a food desert, for its lack of fresh produce and good grocery stores. That's one reasons why the community center wanted to build the Linda Vista Neighborhood Garden.
"It was a dump. We had containers and leftovers of everything," said Jorge Riquelme, the executive director of Bayside Community Center, as he described the plot of land where people decided to create the community garden.
"I told them go ahead and do it, but I didn't expect much," he said. "And this area suddenly became clear. Week after week people removing brush, trees, rocks garbage."
Last week, Linda Vista broke ground on the Linda Vista Neighborhood Garden, with visions of it becoming a productive urban farm. It was a step toward creating an environment where low-income people could have greater access to fresh fruits and vegetables. The other step, also taken last week, was the founding of a farmers' market on Linda Vista Road. Ultimately, community activists want the urban farm to supply the farmers market.
If that sounds like a stretch, be aware that it's already being done in City Heights, another San Diego neighborhood that has a lot in common with Linda Vista.
Click here to read the rest or listen to the report
Related Coverage
Video: Low-Income Shoppers Thrive at City Heights Farmers Market
The City Heights Farmers Market celebrated its third anniversary in June. When it started, critics said the venture wouldn't make it in a low-income community.
Community Farm Grows Refugee Businesses
Urban farmers at the New Roots Community Farm, many who are refugees, are now selling their harvests at local farmers markets. The micro-enterprise venture is providing supplemental income for refugees.
Video: Garden Project Allows Crawford Students to Grow
Crawford High School students compost cafeteria leftovers to nourish a campus garden. The project teaches the students job skills and gives them a forum to share their cultures with one another.