By Maureen Cavanaugh and Patty Lane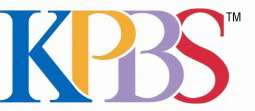 Abdulmalik Buul in Somalia | Photo courtesy of KPBS
Franklin Bank was the only U.S. bank that still facilitated money-wire transfers to Somalia – until now. The bank is shutting down the service.
Franklin says continuing the transfers was too risky; there's a fear that the bank could be prosecuted after some money transfers were linked to a terrorist group in Somalia.
But the impact of this decision on the desperate people in Somalia, and their relatives here in San Diego, could be staggering.
Abdulmalik Buul, the chairman of Somali Youth League of San Diego, and Wali Warfa, an agent for San Diego's largest hawala, spoke with KPBS Midday Edition host Maureen Cavanaugh about the issue.