By Maureen Cavanaugh, Pat Finn,
Peggy Pico and Claire Trageser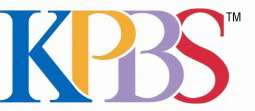 Five of the eight members of the San Diego City Council were given failing grades by the San Diego and Imperial Counties Labor Council yesterday for their stances on 24 key issues. City Heights representative Tony Young received one of them.
Young, Carl DeMaio, Kevin Faulconer, Sherri Lightner and Lorie Zapf were given F grades by the umbrella group for the region's labor unions in their "Working Families Report Card." DeMaio, a vocal opponent of labor political aims, received the lowest score, with 16 percent.
Todd Gloria, who frequently supports labor causes on the council dais, received 60 percent. He was dinged for supporting Mayor Jerry Sanders' plan to finance the expansion of the Convention Center and backing competitive bidding for operations for the Miramar Landfill.
District 9 candidate Marti Emerald received the highest score of 87 percent.
Emerald was rewarded for going against the majority of her colleagues by supporting a measure to prevent the construction of Wal-Mart stores in the city, opposing a vote by hotel owners on whether to increase the nightly room tax to pay for the bulk of the Convention Center expansion and being against the landfill bidding.