By Nicholas McVicker and Susan Murphy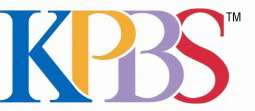 It's graduation day for these 30 girls in City Heights. The teens have spent the past six weeks learning to make better choices after being arrested for curfew violations.
"I was actually at a party and everyone got kicked out of the house, and while we were waiting for my ride, an officer pulled out of the alley and stopped us," recalls 14-year-old Skylar Dunbar.
Identifying A Victim Of Sex Trafficking
Has unexplained absences from school for a period of time
Chronically runs away from home
Makes references to frequent travel to other cities
Exhibits bruises or other physical trauma, withdrawn behavior, depression, or fear
Lacks control over her or his schedule or identification documents
Is hungry-malnourished or inappropriately dressed (based on weather conditions or surroundings)
Shows signs of drug addiction
Source: U.S. Department of Education/Office of Safe & Drug-Free Schools
"There was a fight in the street, and then all of these police came and they got me and my friend," explains 15-year-old Jordan Coles.
"I was actually arrested for drinking, so I ended up here," says Jessica Tabor, 17.
"Here" is Star/Pal, located near Colina Park in City Heights. It's a non-profit organization run by San Diego police and probation officers. Their diversion program, GirlE gives at-risk girls an alternative to facing a judge. Officers teach the girls how to stay safe by making positive life choices, including setting college and career goals, having healthy relationships, and building their self-esteem.
"A lot of girls who come into the program have really low self esteem and our goal is, by the time they leave our program, is to have their self esteem up high and to set goals for their lives," explained San Diego Police Officer and GirlE leader, Denise Mills.
Mills said a path of trouble and low self image often lead girls into dangerous situations, like being coerced into the growing sex trafficking industry. She said vulnerable girls are a pimp's prime target and greatest monetary asset.