Students at Monroe Clark Middle School tracked bullying incidents in and around their school this spring. The yellow icons mark where an event occurred. Click on the icons for photos and captions. Click here to enlarge the map. | Credit: Susan Murphy
By Susan Murphy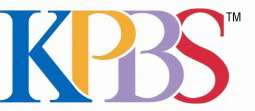 Students at Monroe Clark Middle School in City Heights spent three months documenting bullying incidents through photography. They mapped out where the bullying took place, wrote a description of what occurred and took a photo at that location.
The students were part of The AjA Project, which runs PhotoCity, a participatory photography program that teaches youth to turn the lens outward and critically examine community issues that affect their daily lives. AjA's action-based workshop focuses on bullying, safety and violence prevention.
You can explore their map above. You can also see the photos below in two slideshows narrated by the youth photographers.

Credit: Sarah Swasey, Jena Olson, Ashleigh Starke and Megan Burks

Credit: Sarah Swasey, Jena Olson, Ashleigh Starke and Megan Burks
Click here to see more work by AjA students