Mid-City CAN Youth Council members tell City Council why teens deserve a seat on the City Heights Area Planning Committee. | Video Courtesy of Mid-City CAN
By Adam Ward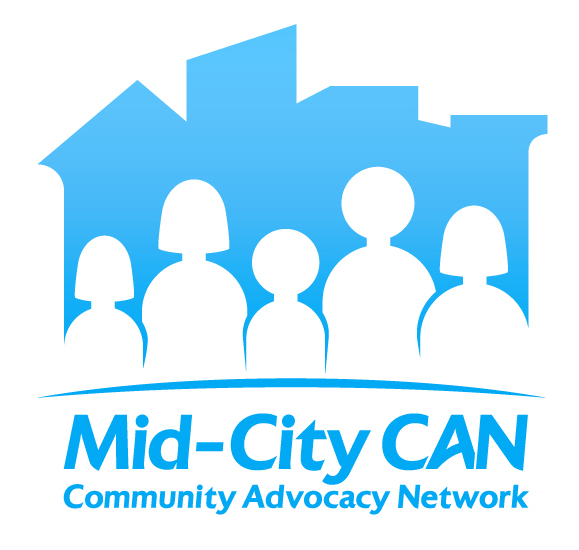 About a dozen Mid-City CAN Youth Council members spoke out at a San Diego City Council meeting Nov. 13 in support of adding two 16- to 18-year-old members to the City Heights Area Planning Committee with full voting rights.
The planning committee is comprised of residents and advises the city on decisions related to land-use, proposed developments and liquor licenses.
"Since youth are part of our community, it is important for them to have their voices heard," Angeli Hernandez, 19, said at the meeting.
The City Council approved amending the group's bylaws to add youth seat 7-1. Councilwoman Lorie Zapf casted the lone dissenting vote.
"Every issue that is considered at the planning group impacts [youth], whether its planning, zoning, parks, places where you can safely ride your bicycles," incoming City Heights Councilwoman Marti Emerald said. "You will have to live with the decisions that are made going forward and that's why I believe you should have a say."
"I have the best kids in Council District 3," outgoing City Heights Councilman Todd Gloria said in support of the vote. "This may not work in your neighborhood, but I know for a fact it will work in City Heights."
The next steps are to create an application and parental permission slip, Jim Varnadore, chairman emeritus of the planning group, wrote in an email, adding:
"The committee should be proud that it has broken this new ground."
[Disclosure: Adam Ward is the media specialist for Mid-City CAN, which receives funding from The California Endowment. Speak City Heights also receives funding from The California Endowment, but operates as an independent news collaborative.]