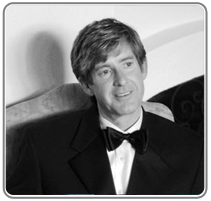 Photo Courtesy of Ocean Discovery Institute
The Ocean Discovery Institute, a nonprofit that educates students in City Heights about the ocean and nature, announced today Sean Caddell has been elected to serve as its new chairman of the board for two years.
Caddell is a real estate agent specializing in luxury properties with Willis Allen Real Estate in Del Mar. He has served on the Ocean Discovery board for three years and has been involved with the organization since it was founded 12 years ago.
"I believe that making a difference with Ocean Discovery Institute will be my biggest accomplishment," Caddell said in a press release. "I know I will not change the world alone, but our students will. I plan to devote my efforts to helping Ocean Discovery focus on increasing impacts, improving efficiency, remaining at the forefront of innovation in our field, and providing the greatest return on investment for our supporters."
Ocean Discovery Institute serves more than 5,000 students in City Heights and plans to increase that number to 20,000 within the next couple of years.
The nonprofit has become a national model for science, technology, engineering and mathematics education in underrepresented communities. Last year, Ocean Discovery Institute was one of only three organization in the United States to receive the White House's Presidential Award for Excellence in Science, Mathematics, and Engineering Mentoring, the first ever awarded in the San Diego region. Organization leaders plan to replicate its model in Washington, D.C., in the coming years.