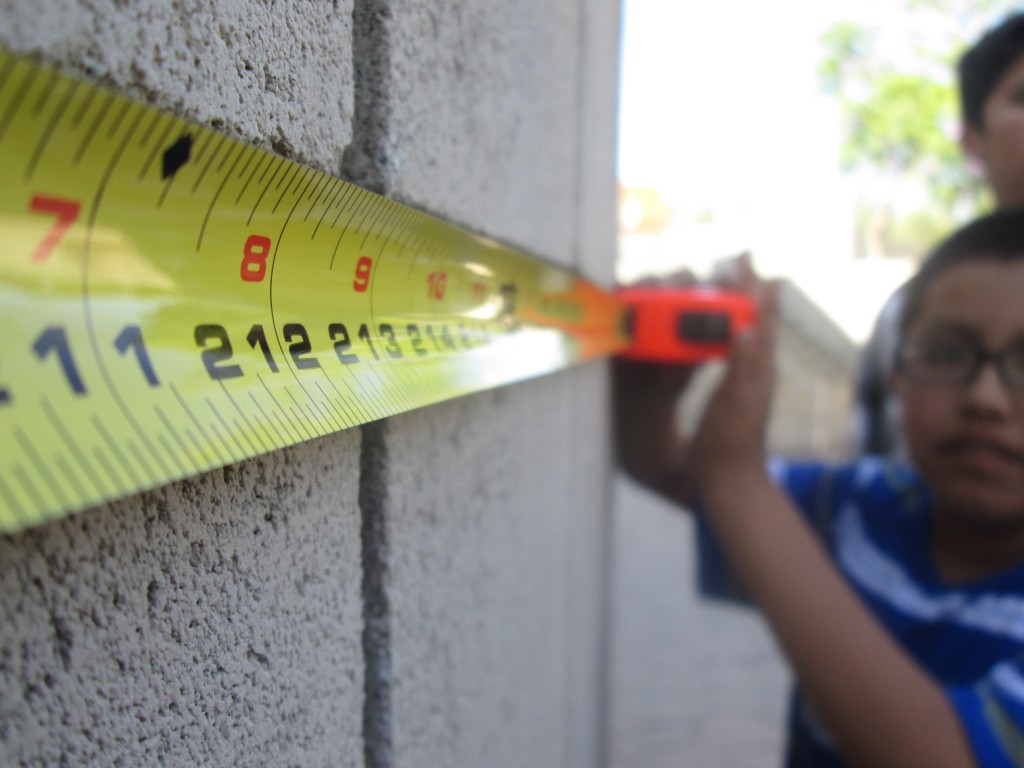 Students at Monroe Clark Middle School are completing plans and raising money to paint a mural on their campus. | Photo Credit: Juan Carlos, The AjA Project
By Julia Richardson


The AjA Project's PhotoCity program at Monroe Clark Middle School is in its third semester of programming. Over the past few semesters, PhotoCity students have photographed and documented issues around their community, developed proposals for change around these issues, and presented their proposals to stakeholders in their community and at their school.
The students' most recent proposal is to create an art wall in the main courtyard of their school. It was approved by the school's administration, which gave students the green light to move forward with the planning and implementation of change at a local level.
PhotoCity students have identified the primary theme for the wall to be "sustainability." Under the scope of this overarching theme, students want to paint images that reflect nature, family, friends, education, technology and art. The students hope to convey their connectivity to one another – how one theme supports and sustains the next. Students said they hope having images of these themes on the wall will serve as daily inspiration to all students at Monroe Clark.
Students are currently in the process of identifying the materials and supplies they'll need to install the art wall. Students will create a budget for their project and raise the funds needed. The AjA Project has partnered with the San Diego Cultural Arts Alliance, a graffiti education and mural arts program, for the art wall initiative. Through this partnership, PhotoCity will pilot portions of the Alliance's graffiti arts curriculum in the classroom with students, while the Alliance assists in informing the art wall process.