By Megan Burks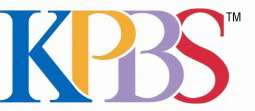 City Heights students and the Ocean Discovery Institute last school year helped scientists study urban runoff in their neighborhood canyons. The results of that study are coming together now, and they're painting a picture of how inland residents impact the coast.
Theresa Talley of California Sea Grant at the Scripps Institution of Oceanography said students collected from the canyons anywhere from 5 liters of trash during the dry season to more than 300 liters during the rainy season.
Talley said fish in Chollas Lake and the bay are ingesting that trash. She and other researchers have found plastics and chemicals from plastics in the guts of local fish.
Talley and the students said they plan to take the study results to regional leaders to advocate for better trash management at street level – before litter makes its way into the canyons.