By Megan Burks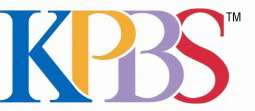 San Diego labor, faith and community groups gathered Saturday at the County Administration Center to demand the county achieve 100 percent enrollment in federal social safety-net programs by 2020.
The group calls itself the Invest in San Diego Families Coalition and it's drawing on an October study that says San Diego County has failed to enroll half of those eligible into CalFresh and CalWORKS. Those are the federal assistance programs that help families with food and unemployment.
The county refutes the findings. By its math, it has enrolled 90 percent of those eligible for food stamps into CalFresh, and the same for Medi-Cal. That's in stark contrast with the Center on Policy Initiatives' October finding of 49.5 percent.
"We've hired over 700 staff since 2010 to do our eligibility programs," said Eligibility Operations Director Rick Wanne. "We've improved our performance at our call center as well as our processing time."
The county beats state processing deadlines for CalFresh, CalWORKS and Medi-Cal by more than a week, Wanne said. And he added the county has also opened new resource facilities, implemented digital records and retrained staff since it was slammed in a 2010 study for being dead-last in enrollment among 22 urban areas across the nation.
CPI Director Peter Brownell said he stands by the message that San Diego should up its enrollment game.
"We're comparing San Diego to other counties using a consistent methodology. The fact is San Diego isn't doing as well as other counties," Brownell said.
His group, a family- and labor-focused think tank, ranked San Diego ninth among the 10 largest California counties. The researchers used a localized version of the United States Department of Agriculture's calculation for tracking states' enrollment progress.
The county did not provide enough data to say who's right. But Wanne said his 90 percent figure is based on a more accurate picture of who's eligible for benefits. It takes out military personnel and disabled people who may qualify at first glance but actually receive other assistance that makes them ineligible. The county also doesn't figure in people living in the country illegally. Undocumented individuals are only eligible if the have citizen children who need assistance.
KPBS did find San Diego has fewer enrollment counselors per 10,000 residents than its more successful neighbor to the north. Riverside ranks fourth in the state, according to CPI, and has nine counselors per 10,000 residents while San Diego has seven.
Regardless of the numbers, Drucilla Willis said officials need to be more proactive in reaching out to eligible residents. She's on the frontlines as an enrollment counselor at one of the county's resource centers.
"If they could just get out into the community, like at the YMCA or the Boys and Girls Club – you have so many people that just cannot come to the office before 5 o'clock because they have to go and pick up their kids," Willis said. "I'm proud of the work that I do and I know that if our leadership decided to put enrollment as a top priority, then we could do more."
The San Diego Families Coalition is made up of members of the Alliance of Californians for Community Empowerment Action, the Center on Policy Initiatives, San Diego Fight for 15, Mid-City Community Advocacy Network, Partners for Progress, San Diego Organizing Project and Service Employees International Union Local 221, which represents county employees.