By Kenny Goldberg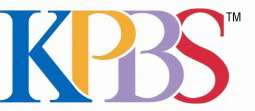 Covered California has identified hot spots where relatively large numbers of uninsured residents live.
The exchange has designated six such hot spots in San Diego County, where it plans to concentrate its enrollment efforts. The six areas are: parts of the the South Bay, parts of East County, the city of San Diego south of Interstate 8, and the North County cities of Escondido, Vista and San Marcos.
The Vista Community Clinic does outreach seven days a week to try to enroll people in Covered California or the Medi-Cal program. The clinic's chief operating officer, Michelle Monroe, said people are surprised at what's available.
"There's a lot of word out there that there's these really high deductibles and a lot of out-of-pocket costs, and when they actually look at the numbers and the plans that they're eligible for, they find it can be very reasonable," Monroe said.
The Vista Community Clinic has 59,000 patients. Monroe says about one in five is uninsured.
Statewide, Covered California estimates 750,000 people are eligible for a subsidized health plan, but remain uninsured.
Exchange officials said as of Dec. 13, more than 140,000 Californians had enrolled in coverage. This year's open enrollment period ends Jan. 31.