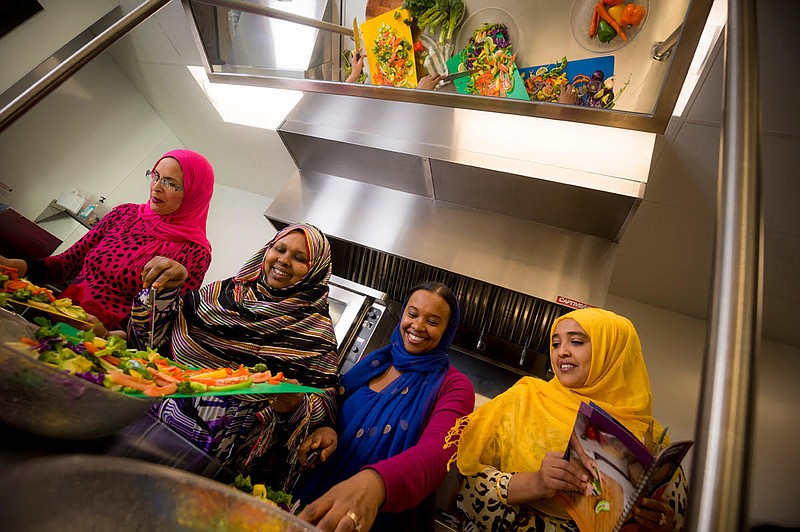 From left to right Nadia Atef, Fatima Ahmed, Thitina Shita and Amina Sheik Mohamed are pictured in this undated photo. They are some of the contributors to a new cookbook, "Around the World at the Farmer's Market." | Photo Credit: Erik Jepsen/UC San Diego Publications
By Megan Burke and Tom Fudge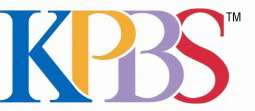 Passing down family recipes can give us a connection to the significant people and places that shaped our lives. For immigrants, traditional food is a reminder of what's been left behind.
A new cookbook being published in San Diego is a collection of recipes from women and men who've come to call San Diego home from other parts of the world. "Around the World at the Farmer's Market" features recipes from Iraq, Uganda, Congo, Kenya, Ethiopia, Eritrea, Somalia, Egypt and Morocco.
Fadumo Aidid, contributor for the cookbook; Adrienne Markworth, executive director of Leah's Pantry; and Bethlehem Degu of the United Women of East Africa Support Team spoke about traditional foods Thursday on KPBS Midday Edition. Listen to the interview here.
RECIPE: Somali okra and vegetable soup, Suqaar
Ingredients (Serves 4):
2 tablespoons vegetable oil
1 onion, chopped
4 garlic cloves, minced
2 teaspoons cumin
1 teaspoon ground coriander seed
3 cups low-sodium chicken stock
3 carrots, chopped
2 medium red potatoes, chopped
1 zucchini, chopped
1 bell pepper, chopped
1 lb fresh or frozen okra, chopped
1 large tomato, chopped
½ tsp salt
black pepper to taste
¼ cup fresh cilantro
Directions
In a large pot, heat oil on medium. Add onion and cook until soft, about 5 minutes.
Add garlic, cumin, and coriander. Cook for 1 minute.
Add stock, carrots, potatoes, zucchini, and bell pepper. Stir and then boil. Reduce heat and cook 15 to 20 minutes.
Stir in okra and tomato. Cook until vegetables are tender, 5 to 10 minutes.
Season with salt and black pepper. Garnish with cilantro before serving.