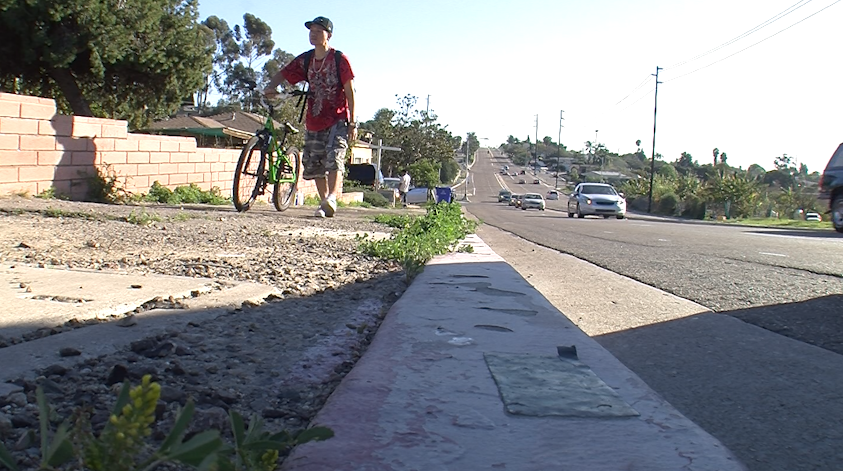 By Tarryn Mento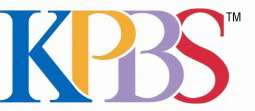 A dangerous City Heights intersection where a young skateboarder was killed in a hit-and-run accident last fall could see safety upgrades this summer.
Activists have lobbied city officials for a new sidewalk along 54th Street near Chollas Parkway since 15-year-old Jonathan Cortez was struck by a car there in October 2015. A spokesman for Councilwoman Marti Emerald, who represents the area, said those efforts are now paying off.
Rudy Vargas, a community representative for District 9, said city staff has pulled together savings from other projects to fund a new sidewalk along 54th Street from Lea Street to Streamview Drive.
"So there's no council action. There's no next steps other than city staff continuing to move the money around within their department," Vargas said by phone Wednesday.
He said the roughly $200,000 for the sidewalk will come from the leftover funds of completed projects, so money for other initiatives won't be affected.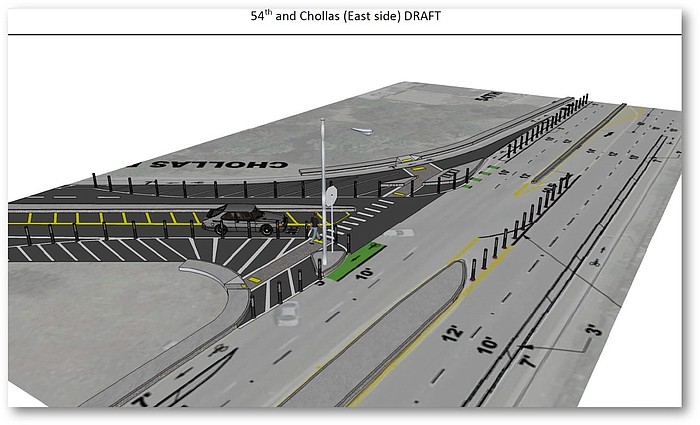 An undated rendering of the proposed sidewalk along 54th Street at Chollas Parkway near the border of the City Heights community.
Vargas said the project would not have happened without the efforts of the City Heights Community Development Corporation, which pushed for the safety changes and spoke at multiple San Diego City Council budget hearings.
City Heights Community Development Corporation's Randy Van Vleck said he was pleased to see the city respond to the neighborhood's needs.
"I'm confident that it's going to happen," Van Vleck said in a phone interview Wednesday. "I understand that it takes some time to do the engineering, but I think the city has recognized that this is a top community priority. They listened to the community. They listened to the testimony of Veronica Cortez, her fellow community members, they listened to the advocates in the area, over 100 signatures signed and they're acting on this."
Van Vleck said his colleague notified Cortez's mother, Veronica, of the news and that she was very excited about the development.
Work on the sidewalk could begin in June. Crews have already constructed a protected bike lane along the road to also improve safety.