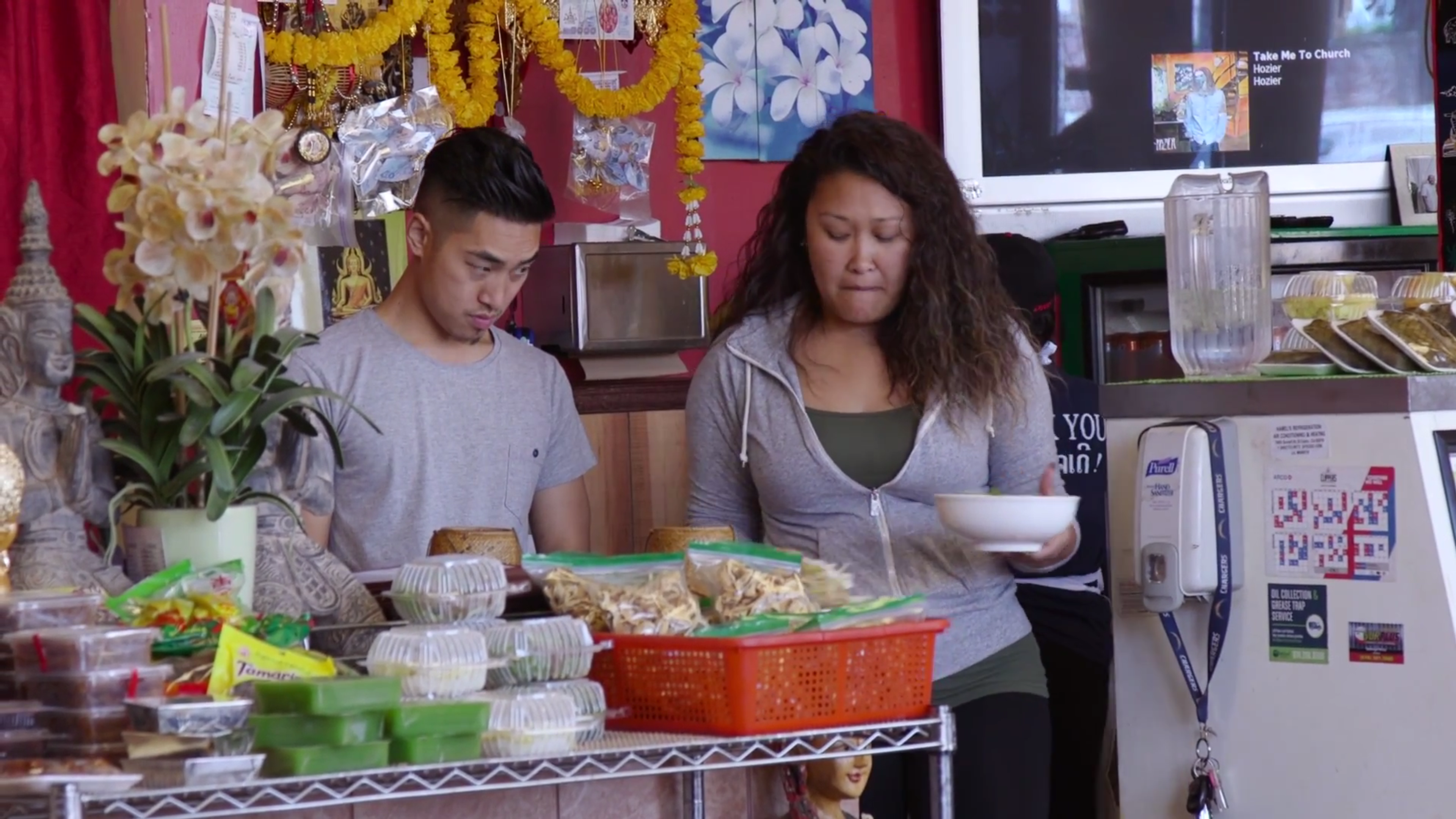 Sang Dao, a restaurant serving Thai and Lao cuisine, has been partnering with Health center Operation Samahan to serve nutritional menu items.
By Brian Myers


Asian-Americans and Pacific Islanders are disproportionately likely to develop diabetes and at lower weights and younger ages.
Health center Operation Samahan partners with local ethnic restaurants to provide nutrition counseling for their menus.
It's the second year Sang Dao, a restaurant serving Thai and Lao cuisine, has been a partner in the collaboration serving STRIVE, San Diego! approved menu items.
"I grew up in the restaurant, but it was my mom. My mom is the head chef back there," said Bobbie Deary of Sang Dao.
"At first she thought it was going to compromise the flavor," Deary said. "We just kind of tweaked it. After she tasted it, she was like maybe I don't need to put all this MSG, we don't need all the sodium in there. As long as the flavor wasn't compromised she was all for it."
"Strive San Diego is a joint partnership between Operation Samahan, our community leaders, and our restaurant partners," said Sarah Poblete, a nutritionist for the project.
"What we're doing together is trying to improve healthy living and healthy dining within the Asian-American and Pacific Islander community," Poblete said.
"There is a lot of research that shows that has shown that Asian-Americans and Pacific Islanders are disproportionately affected by cancer, diabetes, hypertension, and other chronic diseases," she said.
"One of the main reasons is what were eating. A lot of Americans now are eating outside of the home, so we thought that doing an environmental approach and introducing healthy items or modifying traditional dishes would encourage our community to choose the right choice," she said.
Community leaders like Sandy Spackman of the Lao American Coalition connect with restaurant owners and bring them into the project. Spackman connected Sang Dao with Strive San Diego last year.
"We have 16 restaurants so far," Spackman said. "Our goal for this, by the end of September, is to have 20. So we have a lot of work to do."
Once a restaurant is on board, Poblete evaluates a recipe and provides instruction to make the meal healthier.
"We discussed what kind of healthy dish she wanted to feature," said Poblete. "She decided to feature beef salad. We went over the different ingredients and how she prepared the salad. With that information I was able to analyze the nutrition contents of it."
"We see the calories, the sodium, and the fat content of the dish. We made a couple modifications. We lowered the sodium levels of it and then also the amount of dressing that was on the dish," she said.
A group of young men shared the beef salad.
"That salad executes healthy with a great taste. It was just delicious," said one.
Spackman said her father has developed diabetes and wants to help prevent chronic diseases in her community.
"I think this is kind of the backdoor way of making the impact," she said. "Slowly getting the restaurant to be thinking about serving more healthy dishes to be able to prevent diabetes, obesity, and hypertension. It's important because my parents eat here, we all eat here."
*Edited October 18, 2016: The program STRIVE, San Diego! was incorrectly referred to as Thrive San Diego. The correction has been made.
Video: Brian Myers, Media Arts Center San Diego
http://www.mediaartscenter.org
Video Editor: James Guthrie